Living in the Midwest isn't all it's cracked up to be if you're a motorcycle or car enthusiast and it's wintertime. When it's negative one million degrees for the umpteenth day in a row, and all the roads are covered in ice and salt, there's usually no way to enjoy beautiful machines unless they're the ones parked in your own garage.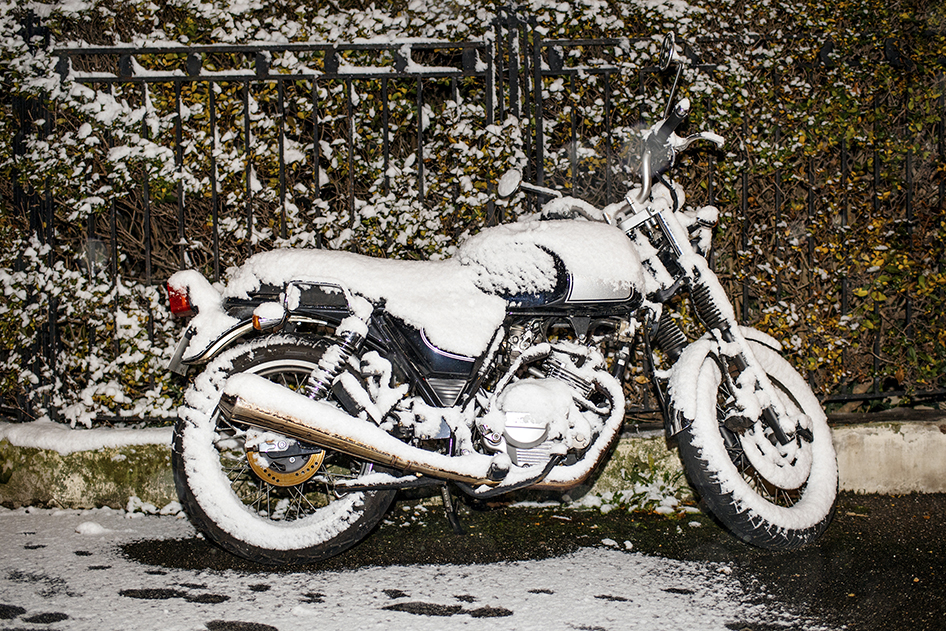 This is why practically every rider and motorhead in the Midwest clears their calendar and heads inside for a wall-to-wall smorgasbord of customs and friends on the weekend of the annual Donnie Smith Bike and Car Show.
This monumental event kicks off riding season by­ bringing together hundreds of the country's most insane classic and custom motorcycles and cars at the St. Paul RiverCentre over one weekend in March.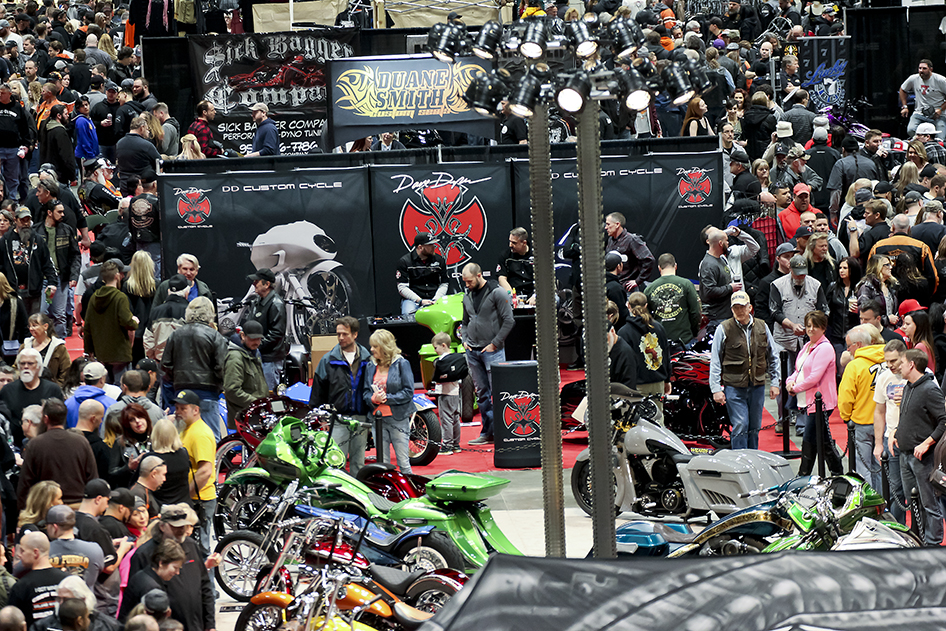 This year's show on March 23 and 24 is shaping up to be one of the biggest and best in the event's 32-year history. Wondering what kind of mechanical marvels you might see and which of the who's who of the custom world you might meet at the event? Help hold over your curiosity and cure your cabin fever by checking out these photos of some of the coolest bikes, cars and people that have made appearances at recent shows.
THE BIKES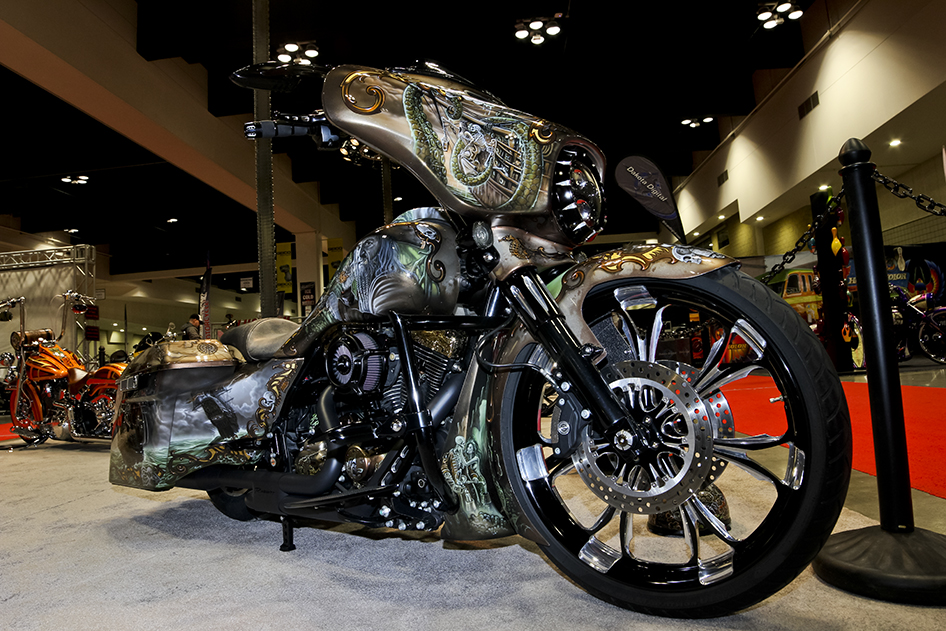 Joe Kresnyak of Black Sun Designs brought this beauty to the show in 2018. Fifty-two airbrushed pieces carried its intricate Queen Anne's Revenge theme throughout the whole bike, with the exception of its gorgeous engraved and gold-plated rocker boxes.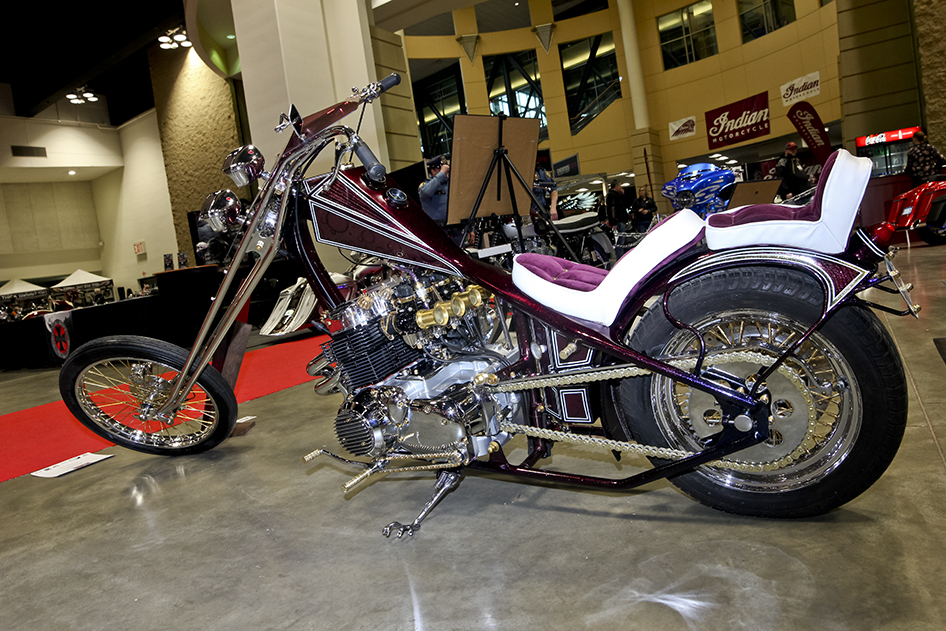 Every inch of the '72 CB750 Brett Myhre brought to the 2018 show was dripping with '70s flair, from its classic Harman spirder all the way to the velvet-upholstered seat.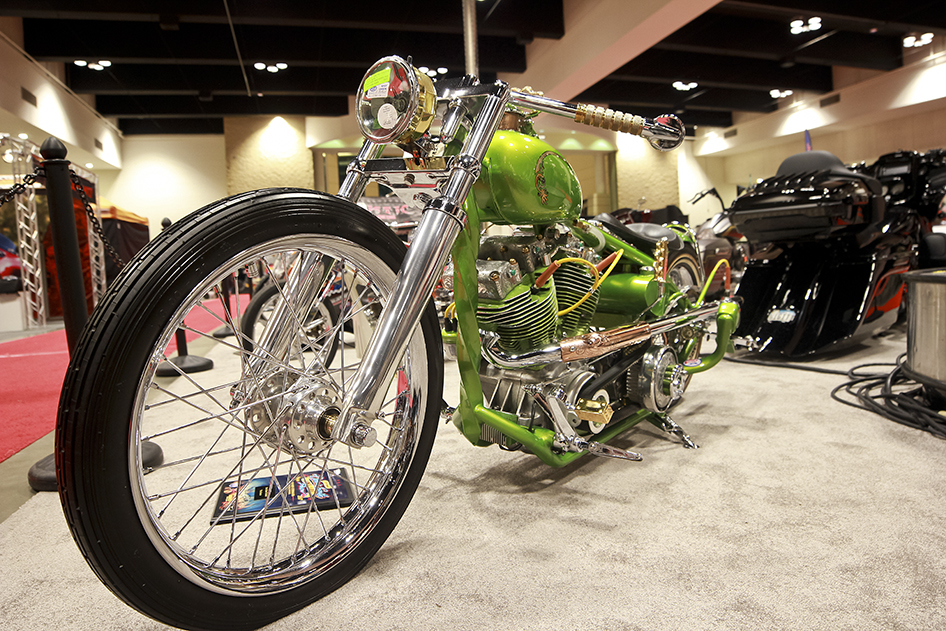 Not one detail was overlooked on this custom shovelhead Tim Scates brought to the pro carpet in 2017. Beautifully etched rocker boxes, green engine accents, gorgeous gilding, flamethrowers and a Crown infusion straight to the carburetor made the show judges' mouths water. They awarded the twisted bobber 1st place Pro Class Custom.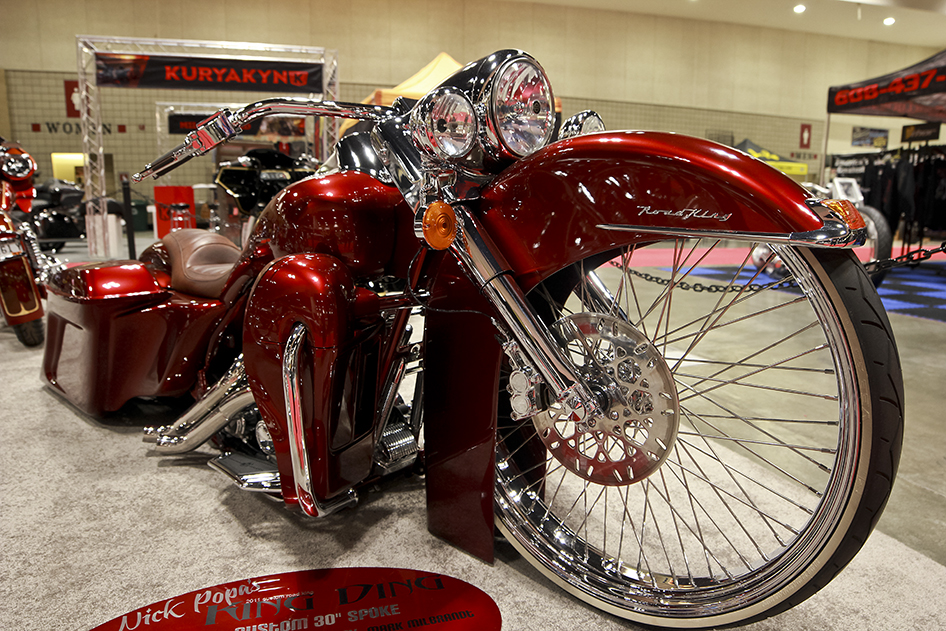 The custom 30" spoked wheel, lay frame front fender and House of Kolor Kandy paint job on "King Ding" stopped show attendees dead in their tracks, giving them time to check out the interior lined bars and custom seat by Mark Milbrandt. This Deadline Customs creation by Nick Popa won 1st place Pro Class Bagger in 2017.
THE CARS
The "Not Safe" warning on the license sure didn't stop us from wanting to climb inside and see what kind of damage we could cause in this 1927 Ford Model A Rat Rod. The entry from Tim Feidt won 1st place in the Rat Rod class in 2017.
Originally a '37 two-door Chevy sedan, this street rod from the 2017 car show was decked out with a chromed-out 350 engine and 400 transmission, custom chrome mag rims and a candy apple red and silver paint job. Who wouldn't want to take this ride out for a leisurely cruise on a warm, sunny afternoon?
There was so much beautiful detail on this 1960 VW Double Cab named "The Black Pearl" from 2018 car show. The original factory body was decked out with hand-painted pearlescent graphics, and its custom ostrich leather interior just begged you to get inside.
THE CHARACTERS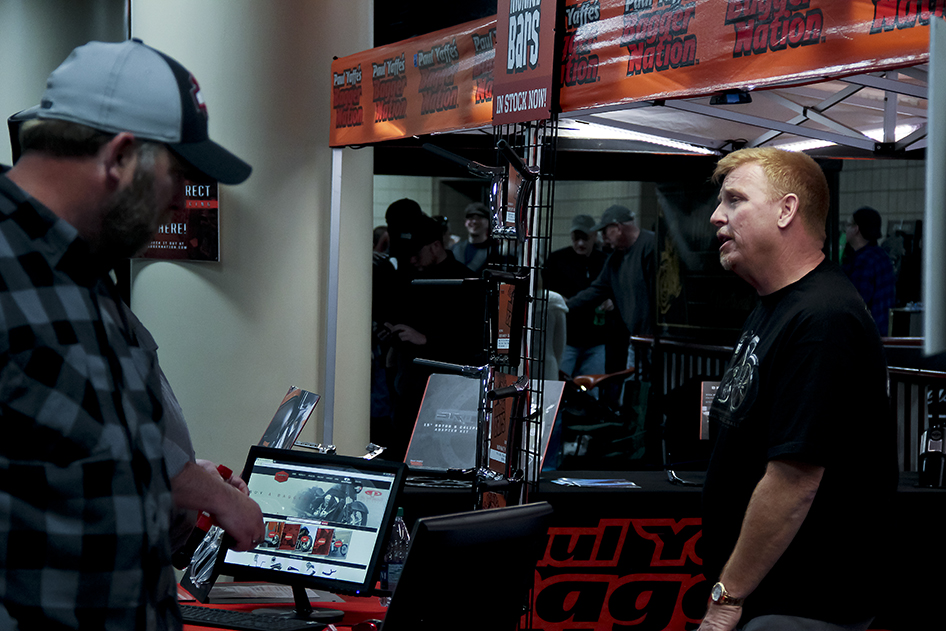 Paul Yaffe was up on the second floor talking bikes and selling Bagger Nation parts in 2018.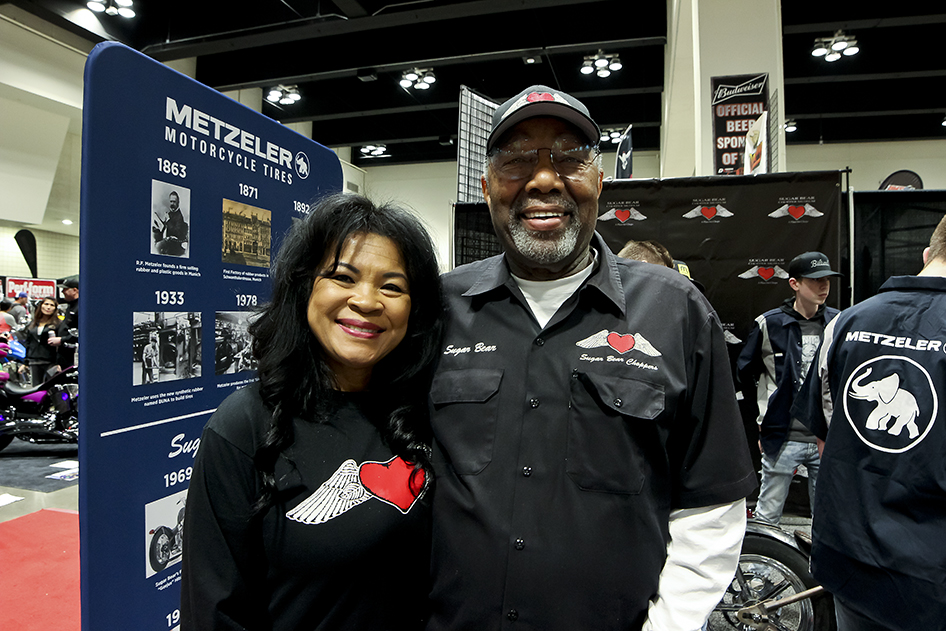 Sugar Bear of Sugar Bear Choppers made special appearances at the Metzeler booth in 2018 to share stories from the grass roots of the chopper world and showcase his innovative products.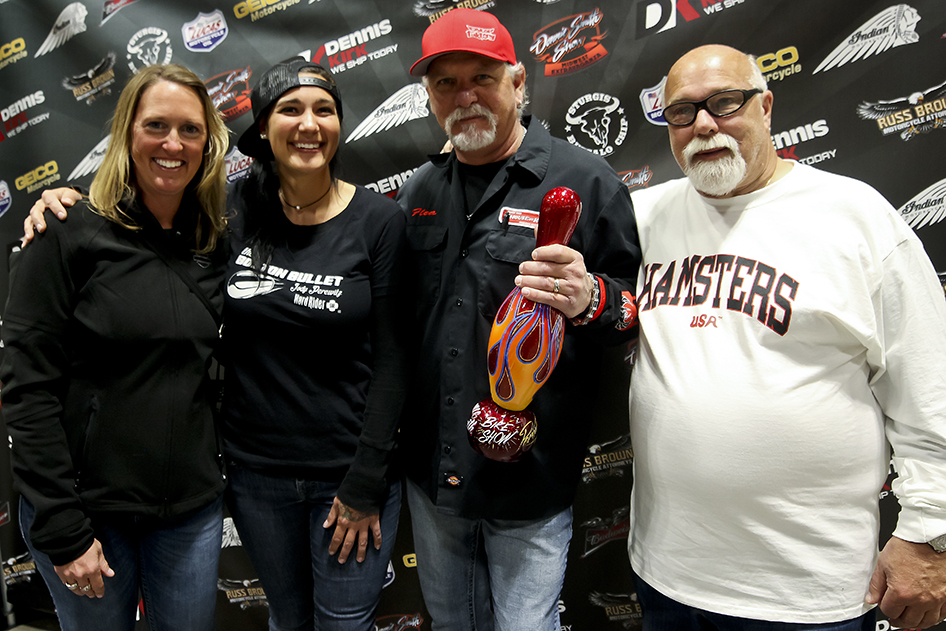 You can always count on father-daughter duo Dave and Jody Perewitz to be on hand using their expertise to weigh in on the best paint. Here they are with the 2018 Perewitz Pick winner, Flea from House of Kolor and his wife.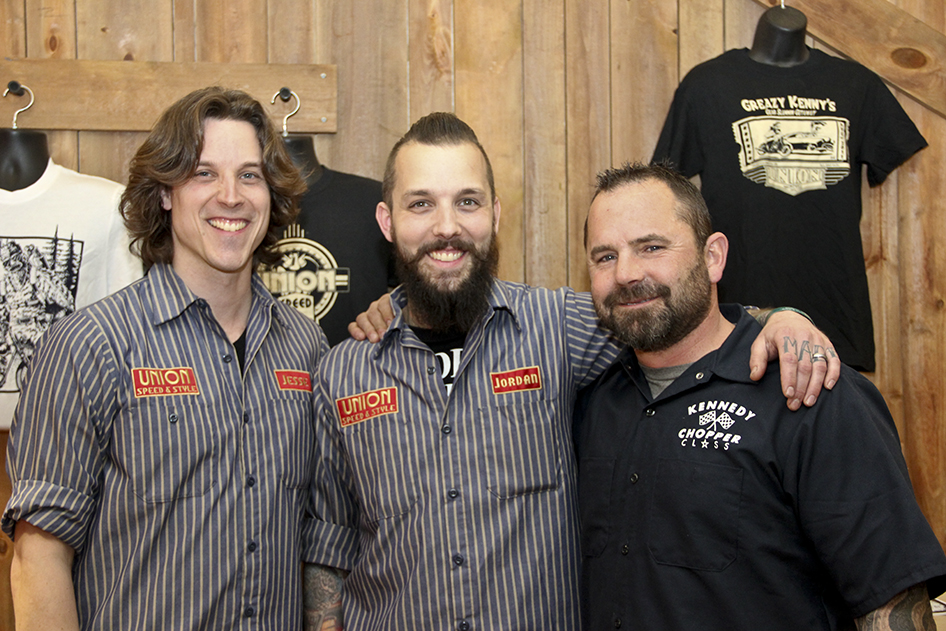 Kevin "Teach" Baas of Baas Metal Craft is another regular face at the show, often accompanied by students from Lakeville North High School, who are there to show off the bikes they've built in his class.
Of course, a trip to the Donnie Smith Show wouldn't be complete without stopping to get an autograph from the man himself.
Want to see bikes, cars and people like these? Don't miss the annual Donnie Smith Bike and Car Show at the St. Paul RiverCentre!
The show offers 35 classes of custom motorcycles, 22 classes of cars, the largest swap meet on the planet, and other entertainment. You'll also have the chance to meet industry celebrities, premium sponsors, gear-heads, artists, custom enthusiasts, and their families and friends.
Get your tickets online or at the door. Learn more at donniesmithbikeshow.com.