Minnesota may be known the world round as Land of 10,000 Lakes, but those in the know also celebrate the area for its abundance in another treasured feature—amazing motorcycle roads. The area's towering bluffs, winding rivers, pristine shorelines, expansive forests and golden prairies make it a bona fide rider's paradise. But you don't have to take our word for it because the Donnie Smith Bike & Car Show got the skinny on where to ride from seasoned local riders. Read on to discover some of the area's best rider-recommended motorcycle roads so you can plan your next ride!
Lake Minnetonka Loop
Dan Jacobson Sr.
Moto Sports Journalist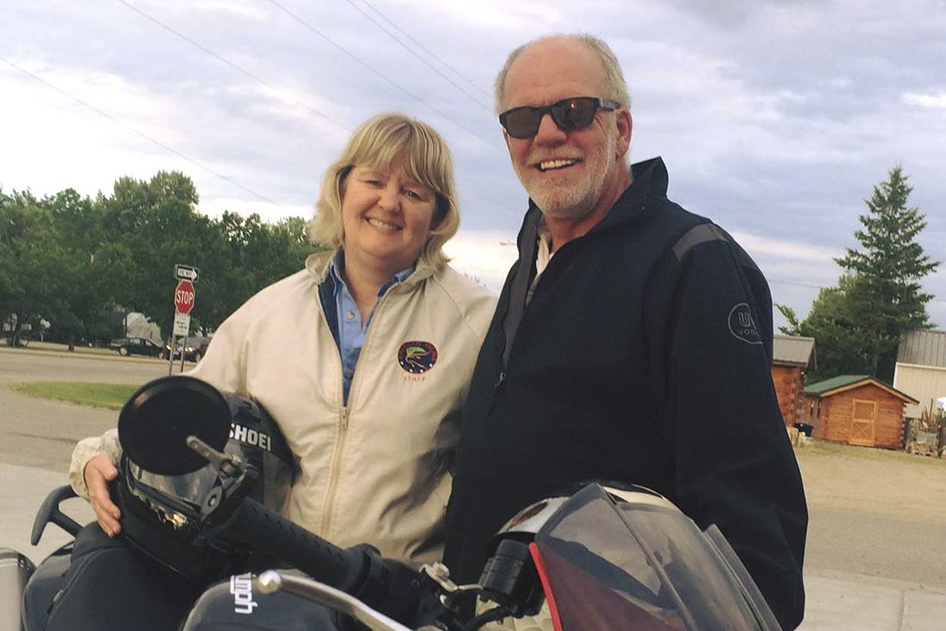 Riding the Metro is special no matter how you spin the compass, but my must-do ride is the Lake Minnetonka loop starting from Woodhill Country Club on Hwy 12 in Wayzata.
The racer in me likes this huge natural track that makes me feel I'm doing a slow lap at the Isle of Man TT. No matter if you have all day or only a few hours, you'll never forget touring this trail of decadences, excess and success.
I like doing a pass through the Wayzata business area and turning towards the lake to Lake Street East. The eclectic shops and majestic homes will set your pace on Minnesota beauty.
The road transforms into Shoreline Drive as you enter Browns Bay. Ferndale Road cut-off route will take your breath away with castles on the water that will make you wonder "Who has that much money?"
Back on Shoreline Drive the first stop is "Your Boat Club" on the water between Tanager Lake and Minnetonka's Browns Bay. It's worth a good look.
After the North Shore Marina, it's decision time. A right turn is the best to loop the crazy cool Crystal Bay on North Shore Drive as you roll towards the Shadywood Road shortcut. This will take you to Lord Fletcher's Oak Land Lodge and some insane sights. It can also save you an hour plus depending on your time.
Should you continue on North Shore, head to West Branch (Hwy 151) to round the turn left to County Rd 110 on the west end of the lake. When you get to Carbone's Pizzeria – Bar & Grill, make a stop or turn left back on Shore Line Drive to complete your lap.
MN-95 north of Stillwater
Donnie Smith & Dawn Williams
Donnie Smith Custom Cycles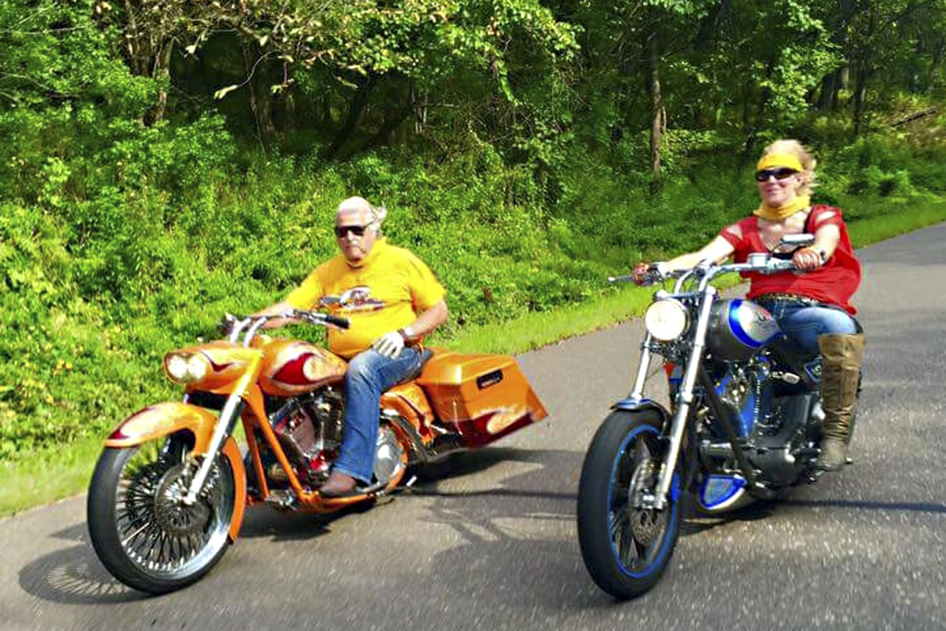 There are so many great places to ride in our area that it's difficult to pick a favorite. You can always find winding roads and beautiful scenery traveling down the river roads like MN 95 north of Stillwater.
Grand Rounds Scenic Byway
Malinda Johnson
Open Road Girl Founder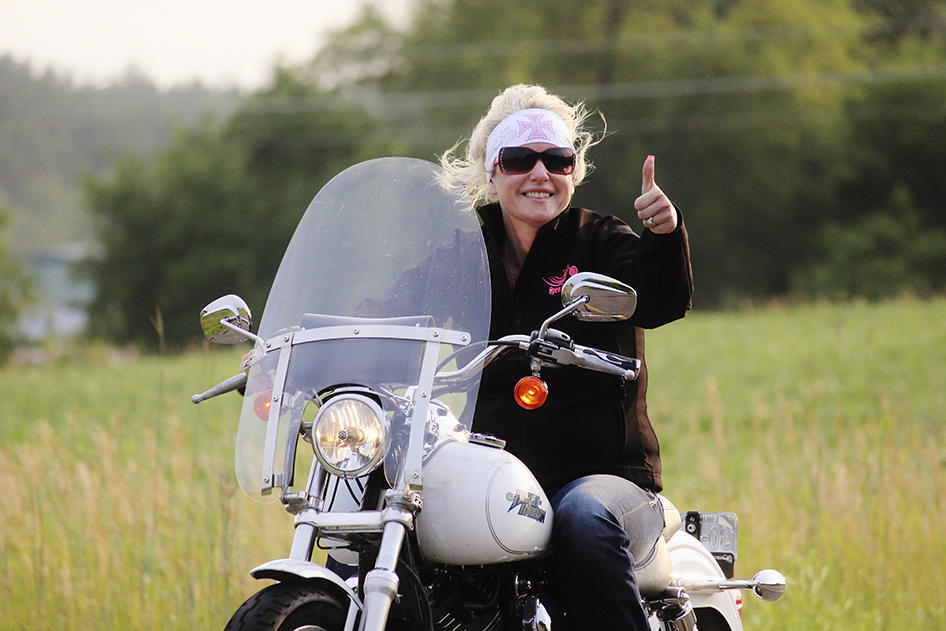 In the city, I like the Grand Rounds Scenic Byway linking Cedar Lake, Lake of the Isles, Lake Calhoun and Lake Harriet. It's a slow, curvy, tree-covered, scenic route.
It's beautiful any time of year, but it's an ideal ride for fall!
Miesville Loop
Kevin "Teach" Baas
Baas Metal Craft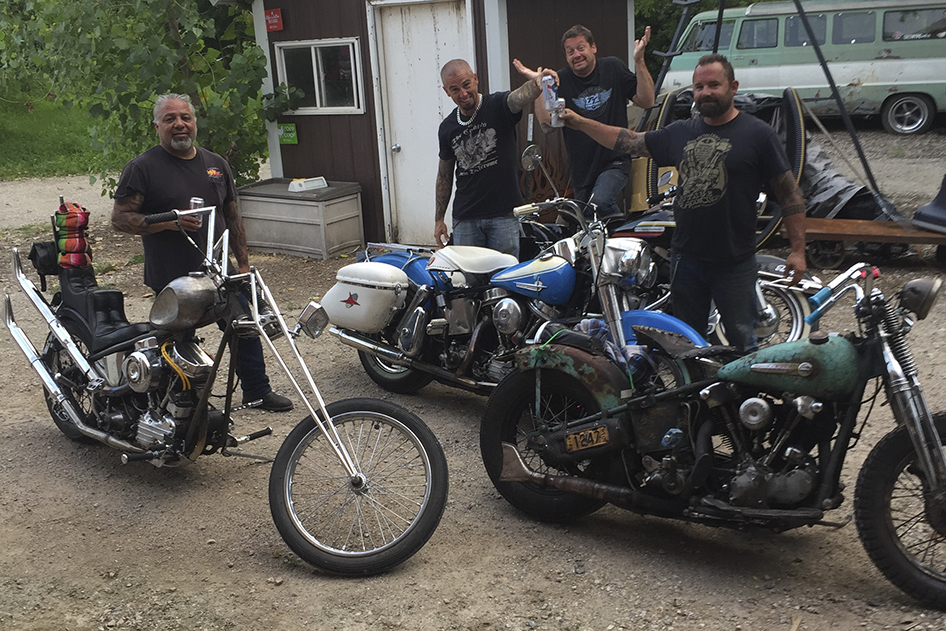 This big loop is full of pretty scenery and plenty of bar stops, and it's a great one for anyone who likes riding "off the freeway."
I enjoy running from Lakeville down through Farmington along Dakota County 50 to Kings Place Bar & Grille in Miesville. From there, we keep going east on US-61 all the way to Red Wing and then cross the river on US-63 to The Harbor Bar, Restaurant & Marina. 
After a beer there, we continue along 63 to the Great River Road (WI-35) intersection and make our way to the Nauti Hawg Bar & Grill in Diamond Bluff.
We keep rolling west on the Great River Road to Prescott and hit up the No Name Saloon and Monkey Bar. After a couple blocks, we hit Point Douglas Drive (US-10) to cross the river again and head back to 61. We follow 61 into Hastings and then back to Miesville where we then head back home.
Neil Ryan
Donnie Smith Bike & Car Show Organizer
Every year I look forward to being able to participate in the Flood Run. Luckily there's two chances to do it—once in the spring and once in the fall. It's a beautiful route to ride any time during riding season, but I always do it during the official run to support Gillette Children's Specialty Health Care.
Flood Run began when a group of 12 riders rode 90 miles down MN-61 to Winona to help sandbag during the flood of 1965. Many of the original riders went to Vietnam after that first year, but when they all safely returned, they decided to make it a tradition. After a while, some riders started riding down WI-35. Eventually, it became a loop that runs down both sides of the Mississippi River.
The official start and end is at the Beach Bar in Lake St. Croix Beach, MN, but you can jump in wherever you'd like along the route. Riders can cross the river wherever they'd like too—at Prescott, Red Wing, Wabasha, or Winona. At Highway 10, riders can go left into Prescott, or right to Highway 61 and down the original Minnesota side.
Patty Mesenbrink
"It's the List" – Motorcycle Rallies, Rides and Parties List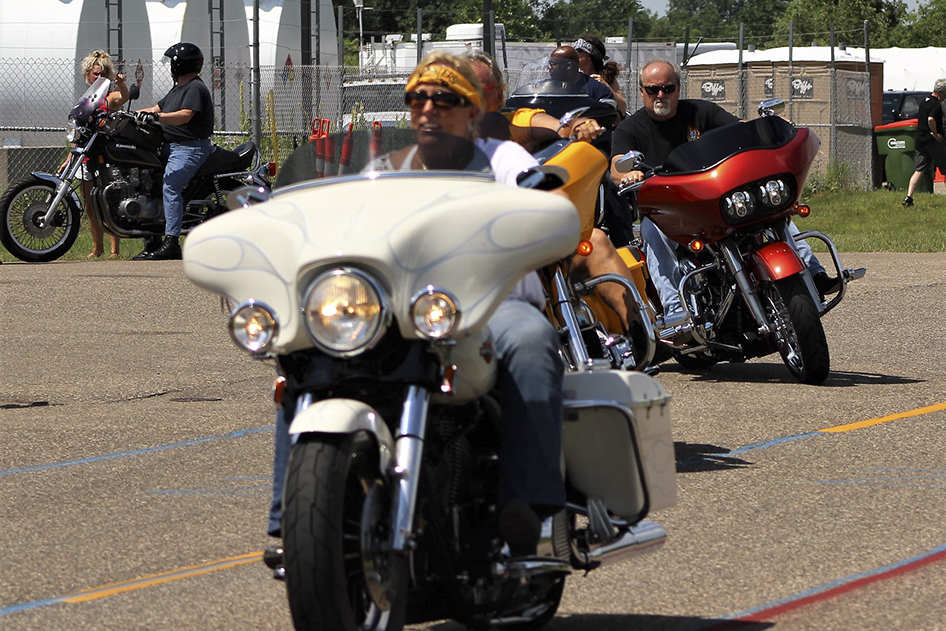 My favorite ride in Minnesota every year is the Patriot Ride, which is all about honoring our military and first responders. I have a nephew in the Marine Corps, so this ride holds special meaning for me.
It's a very well-organized ride with 4,000-5,000 riders that follows a 70-mile loop in the North Metro, starting and ending at the Anoka County Airport.
Hundreds of onlookers line these beautiful back roads as riders pass by to show their appreciation for those who have served. Then at the end of the ride, there are members of the military representing all branches, which always brings a tear to the eyes.
More Motorcycle Roads from Friends on Social Media
There was no shortage of suggestions for great rides from the good folks on the Donnie Smith Bike & Car Show Facebook and Instagram pages. See their contributions below, and be sure to join the community to connect with other local motorcycle and car enthusiasts!
Twin Cities

West River Road from Minnehaha Park to Plymouth Avenue Bridge, then to Nordeast – Open Road Girl Community
North of Stillwater – Open Road Girl Community
– MN-96
– Cty Rd 11
– Cty Rd 7
– Cty Rd 4
– Stone Bridge Trail
– Square Lake Trail
– Green Lake Trail
Jay Cook State Park – Dean Webb
MN-113 and Itasca State Park – Tyler Gortmaker
North Shore Scenic Byway – Mary Panerio
Mankato Area

Scenic Byway along the Minnesota River from Carver to Mankato and to New Ulm – Tom Haupt
Judson Bottom Road – Scott Hager

MN-60 East from US-52 (Zumbrota) to Wabasha – Penny Carr
Bluff Country

MN-16 from Houston to Lanesboro – Kyle McDaniel
MN-250 north out of Lanesboro – John Ronnenberg
Riding season may be shorter in Minnesota, but its off-season offers up plenty of fun for enthusiasts as home to the Midwest's largest custom bike and car show.
Established in 1987, the annual Donnie Smith Bike & Car Show offers 35 classes of custom motorcycles, 22 classes of cars, the largest swap meet on the planet, and other entertainment. This event invites industry celebrities, premium sponsors, gear-heads, artists, custom enthusiasts, and their families and friends to gather and share passions and enter projects every March.
Learn more at www.donniesmithbikeshow.com.