Headed to Saint Paul for the Donnie Smith Bike & Car Show on March 23 and 24? There's a lot more to experience than the huge array of classics and customs you'll see at the RiverCentre!
Saint Paul is bursting at the seams with great places to eat, drink and stay. In fact, there are so many options it can be hard to whittle them all down! That's why we're saving you some time and sharing some of our favorite places. 
Plan your weekend, and get the most out of your trip to the show by checking out this Saint Paul guide.
GREAT EATS:
Take a step back in time by visiting Mickey's Diner. This historic diner built in 1937 was designed to look like the dining cars of the period. Since then, its charming aesthetic and hometown feel have truly put it on the map.
This vintage breakfast joint is listed on the National Register of Historic Places and has made appearances in several movies, travel TV shows and on Food Network.
Expect quick service and home-cooked breakfast favorites like a Belgian Waffles and Jumbo French Toast. 
See more downtown dining options here.
No matter what you pick, you can't go wrong with a donut or pastry from Mojo Monkey. Try the buns, mismarks, Danishes, fritters, cake donuts or French Cruller. Everything's made fresh daily. 
Come early for the best selection. Customer favorites sell out fast!
See more options west of 7th here.
If you're looking for a healthier way to start your day, Cafe Astoria has you covered with beautiful smoothie bowls, oatmeal and salads. They're also known for tasty crepes (like the Classic Banana Nutella) and extravagant specialty drinks.
Located inside the historic Paulina building, the space is just as lovely as the food it serves up. It will be tough to leave without snapping a few photos.
See more options west of 7th here.
Lunch: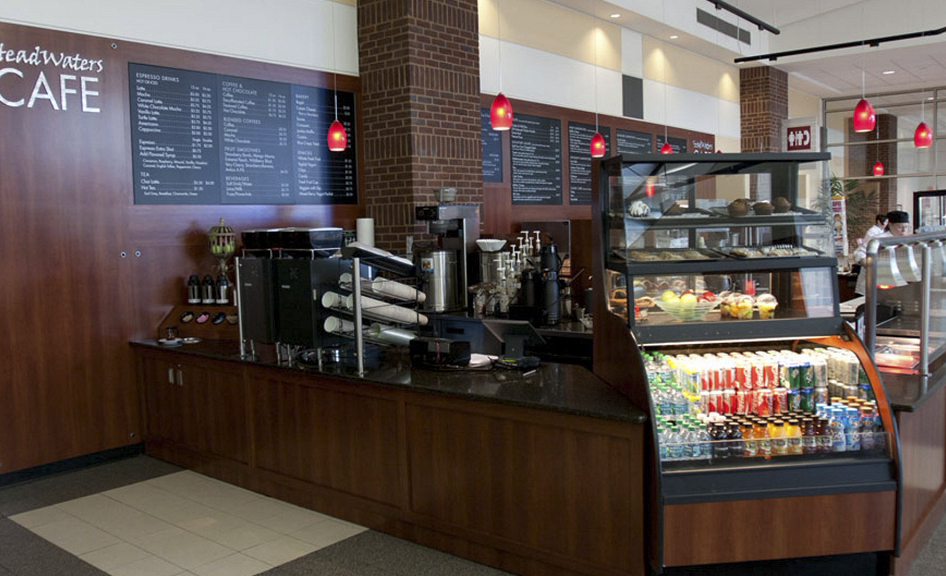 If you're headed to the Donnie Smith Bike & Car Show, you'll find a very worthy lunch spot conveniently located in the very same building! Headwaters Café serves an extensive menu of soups, salads, sandwiches and desserts right up the escalators from the show in the RiverCentre lobby.
Stop by on your way in or out of the show, or take a break in the middle.
Experience Minnesota's finest sausages and beers at The Wurst + Bierhaus. This new American craft beer hall proudly serves sausages made from whole cuts of meat with no artificial flavoring and zero nitrates.
The menu ranges from traditional favorites like the craft-beer-infused "Tommy Knocker" bratwurst and the Smoked Elk, to more exotic choices like the Alligator Bayou, Rattlesnake & Rabbit, and the spicy Jackalope that was featured on Bizarre Foods.
Whichever ones you order, you can wash 'em down with one of New Bohemia's 28 local craft beers on tap.
See more options west of 7th here.
Keg and Case Market

928 7th St W
Is your group having a hard time deciding where to eat? Keg and Case Market has a little something for everyone with a variety of chef-driven restaurants serving sweets, smoked meats, Jamaican chicken, pizza, barbecue and craft beer.
This fancy food court also mixes in a bunch of cool specialty shops featuring regional products.
Keg and Case recently received the distinction of nation's best new food hall by USA TODAY. Once you visit, you'll see why.
Find them on the grounds of the historic Schmidt Brewery.
See more options west of 7th here.

Dinner:
Steak might not be what you think of when it comes to traditional Italian, but getting a steak at this iconic Italian restaurant is a Saint Paul tradition.  
The Mancini family has been char broiling delectable steaks and lobsters using family traditions since the 1960s, proving to the world that some of the best steakhouses come from the boot.
See more options west of 7th here.
If you're looking for a great burger, Saint Paul's famous burger scene offers you no shortage of great restaurant options.
The Red Cow offers a sophisticated twist on your classic neighborhood burger joint, with award-winning gourmet burgers that are fresh, hand-pattied and local.
Try the Mushroom-Swiss, Barcelona or Breakfast Burger, and pair it with one of the Red Cow's 36 craft beers.
Gray Duck Tavern
345 Wabasha
 If you didn't grow up in Minnesota, you probably know the game "Duck, Duck, Goose." But if you did, you're probably more familiar with "Duck, Duck, Gray Duck." It was the playful nature of this schoolyard game that inspired Gray Duck Tavern.
Its menu allows invites you to sample comfort foods from all over the world, with inspirations ranging from Vietnamese cuisine to Cuban street food to California-style burgers. Pair your meal with a glass of wine, a Minnesota-brewed beer or one of Gray Duck's craft cocktails made from Minnesota spirits.
You'll find Gray Duck in the historic Lowry Hotel building, just few blocks from the Saint Paul RiverCentre.
See more downtown dining options here.
Drinks:
The Spot Bar


859 Randolph Ave
Photo courtesy of Yelp.
The Spot isn't just the granddaddy of Saint Paul dive bars, it holds the title of longest continuously running bar in the whole state.
The drinks are cheap and there's plenty of charm on tap. Stop by to experience the magic that's kept this hole-in-the-wall bar going since 1885.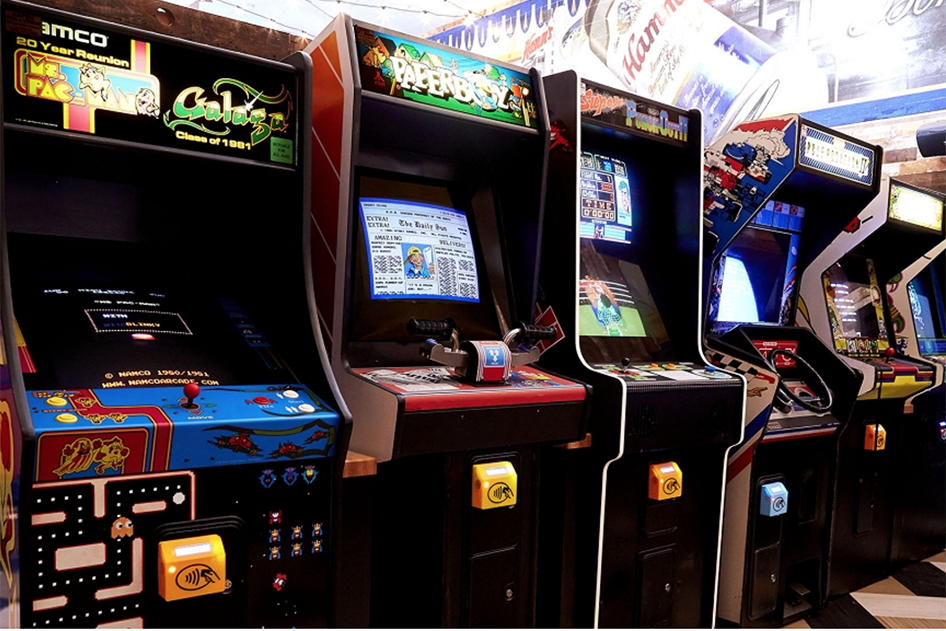 Let the games begin! St. Paul Tap is the ultimate destination for everyone who loves games. You can rekindle your love for the retro games of your youth, tackle a game one of their new consoles or challenge your friends in group games like giant Jenga or giant Connect Four.
 It's guaranteed you won't get bored with over 50 classic and new games. But if you work up a thirst or get hungry, you'll be covered with locally brewed beers, build-your-own burgers and homemade pizza.
All ages are welcome, but those under 21 must be accompanied by a parent or legal guardian after 10 p.m.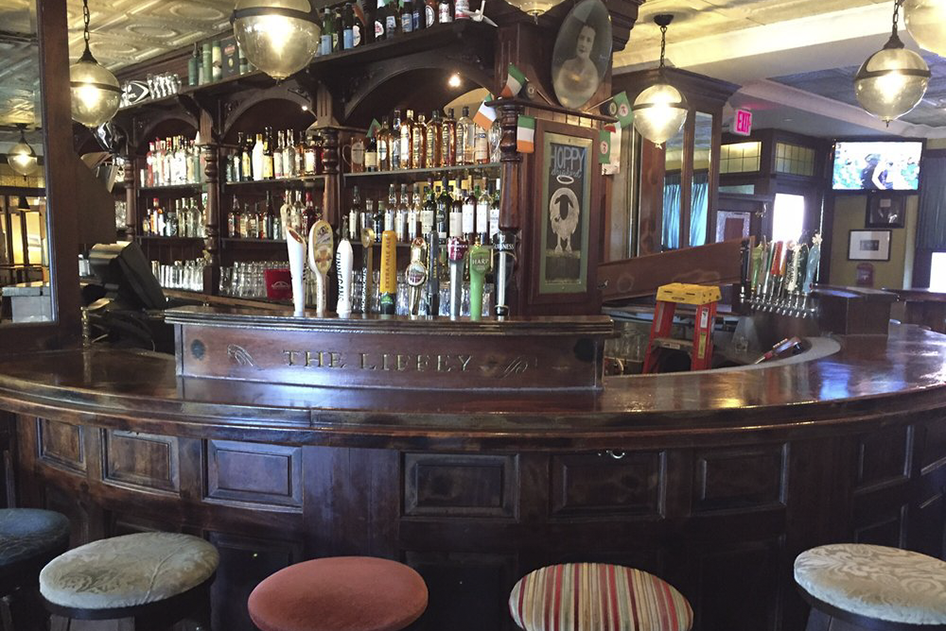 Photo courtesy of Yelp.
You won't have to travel far from the RiverCentre to find one of the most inviting bars in Saint Paul. Head across Kellogg Boulevard toward the Liffey, located on the main floor of the Holiday Inn.
The craftsmanship of its beautiful, carved-wood bar that hand made in Ireland alone is worth a stop. Pull up a stool, grab a pint and enjoy some of their traditional Irish American fare.  
ADDITIONAL EVENTS IN THE TWIN CITIES:
"War of the Twins II" Indoor Flat Track Races
Lee & Rose Warner Coliseum – MN State Fairgrounds
Friday, March 22, 2019
 
After Indoor Flat Track Racing's bold return to the Twin Cities in 2018, the thrills and spills are returning again in with the "War of the Twins II." Kick off a fun weekend filled with motorcycles by seeing just what some of these machines can do!
 Watch racers in Pro Twin, Pro Single, Pro Hooligan, Amateur Hooligan, Vintage, Amateur Open and Mad Dog classes take their turns around the oval during this fast-paced event that's great for the whole family. The first 500 kids get in free with the purchase of two adult tickets!
WHERE TO STAY: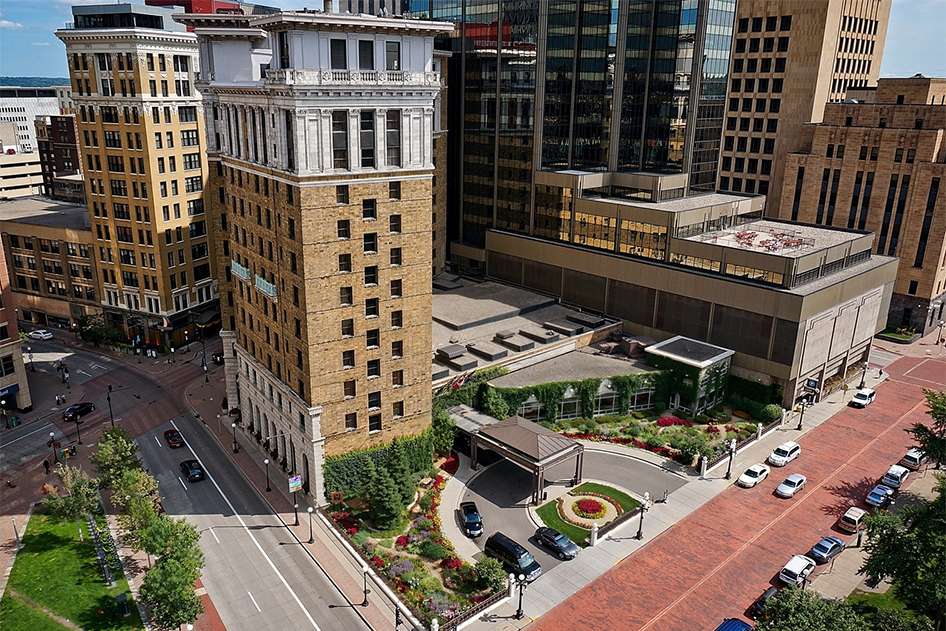 Whether you want luxury, affordability or a little bit of both, you can find plenty of great places to rest your head in Saint Paul. But the excitement surrounding the Donnie Smith Show means rooms are getting scooped up quickly.
See the complete listing of lodging options on the Visit Saint Paul website so you can check on availability.
Don't miss the annual Donnie Smith Bike and Car Show at the St. Paul RiverCentre!
The show offers 35 classes of custom motorcycles, 22 classes of cars, the largest swap meet on the planet, and other entertainment. You'll also have the chance to meet industry celebrities, premium sponsors, gear-heads, artists, custom enthusiasts, and their families and friends.  
Get your tickets online or at the door. Learn more at donniesmithbikeshow.com.