Tattoo Expo at Donnie Smith Bike Show
Win cash and prizes – New this year, immerse yourself in the ancient art of tattoo with the first-ever
Tattoo Expo and Contest at the 31st Annual Donnie Smith Bike Show. A designated area is set aside for artists to work and display all weekend, and anyone at the show can enter the contest on Sunday for a chance to win cash and prizes.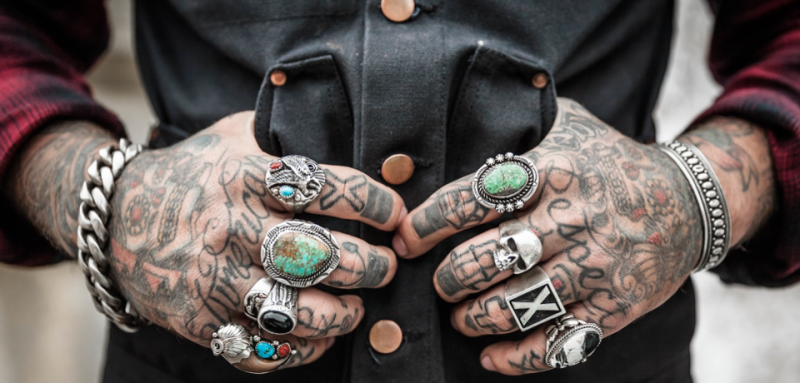 The History of Tattoos in the US – Tattoo Expo at Donnie Smith Bike Show
As most tattoos in the U.S. were done by Polynesian and Japanese amateurs, tattoo artists were in great demand in port cities all over the world, especially by European and American sailors. The first recorded professional tattoo artist in the United States was a German immigrant, Martin Hildebrandt.
He opened a shop in New York City in 1846 and quickly became popular during the American Civil War among soldiers and sailors of both Union and Confederate militaries. Hildebrandt began traveling from camp to camp to tattoo soldiers, making his popularity increase, and also giving birth to the tradition of getting tattoos while being an American serviceman. Soon after the Civil War, tattoos became fashionable among upper-class young adults. This trend lasted until the beginning of World War I. The invention of the electric tattoo machine caused popularity of tattoos among the wealthy to drop off. The machine made the tattooing procedure both much easier and cheaper, thus, eliminating the status symbol tattoos previously held, as they were now affordable for all socioeconomic classes. The status symbol of a tattoo shifted from a representation of wealth, to a mark typically seen on rebels and criminals. Despite this change, tattoos remained popular among military servicemen, and the tradition continues today.
Click here to enter your tattoo shop.
Premier companies in motorcycling and automotive circles know the value of having a presence at the Donnie Smith Show.
Who benefi ts? You do!
Because they bring extra features and special attractions to make the Show bigger and better than ever. As the heart of the Show, expect the best cus-tom motorcycles and classic cars to turn out. They're joined by quality vendors that focus on riders. And did we mention the monster Swap Meet? Keep read-ing, there's more in store for show-goers this year than ever before.